---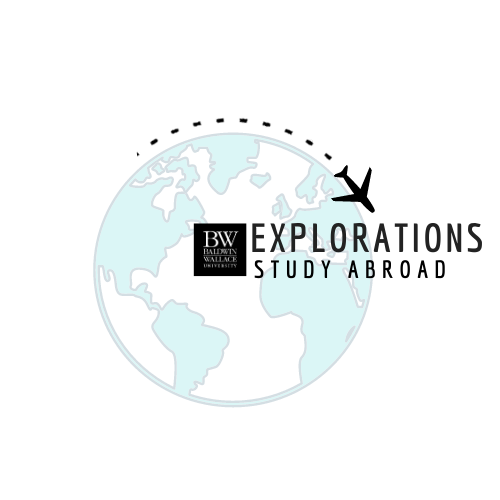 The Center for Global Exploration at Baldwin Wallace University engages students through global exploration and off-campus study that enhances personal growth, educational enrichment, and career development as part of the college's liberal arts effort to cultivate contributing and compassionate citizens. We are available to help students through all of the stages of studying abroad, researching the "perfect" host institution, assisting you through the application process, offering tips on packing, and providing correspondence while abroad. We'll also offer a session to help you re-adjust upon your return to Baldwin Wallace.



---
Applications for Spring 2022 faculty-led study abroad programs are now open. Click here for links.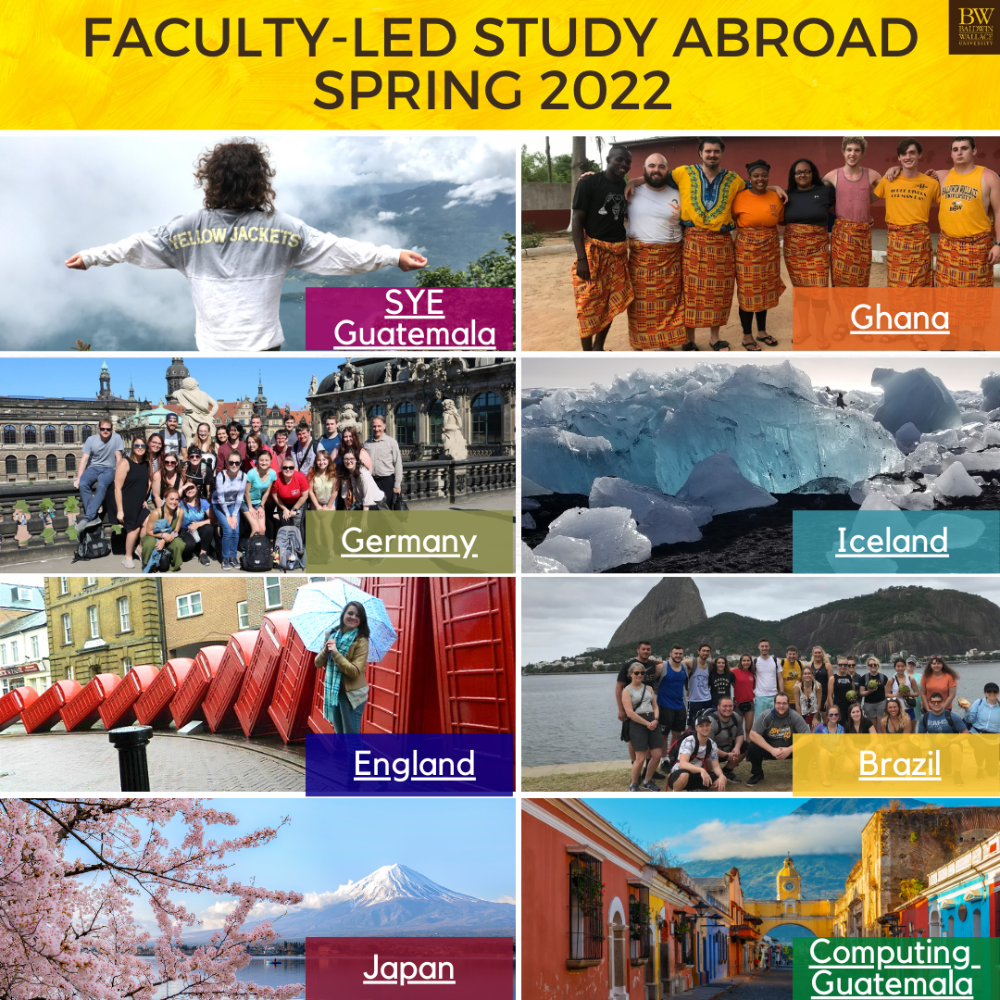 ---
Schedule an Advising Meeting
---
Explorations/Study Abroad Student Perspective Video
---
Invite the Study Abroad Office to your meeting, event, or classroom!
Study Abroad Peer Advisors, are excited to share their experiences and help others learn how to make studying abroad a reality. Peer Advisors can give PowerPoint presentations about study abroad opportunities or can plug into your events in whatever way you see fit. The presentation contains a Powerpoint with the basics about studying abroad and can also be tailored to suit the needs and interests of your group. We also have a seven-minute video that highlights studying abroad from the student's perspective. The presentation can take as little as 5 minutes or as much as one hour depending on your needs.

Please submit your request at least one week in advance. Once a Peer Advisor is scheduled for your request, you will receive an email confirmation. To submit a request, please contact explore@bw.edu.
---